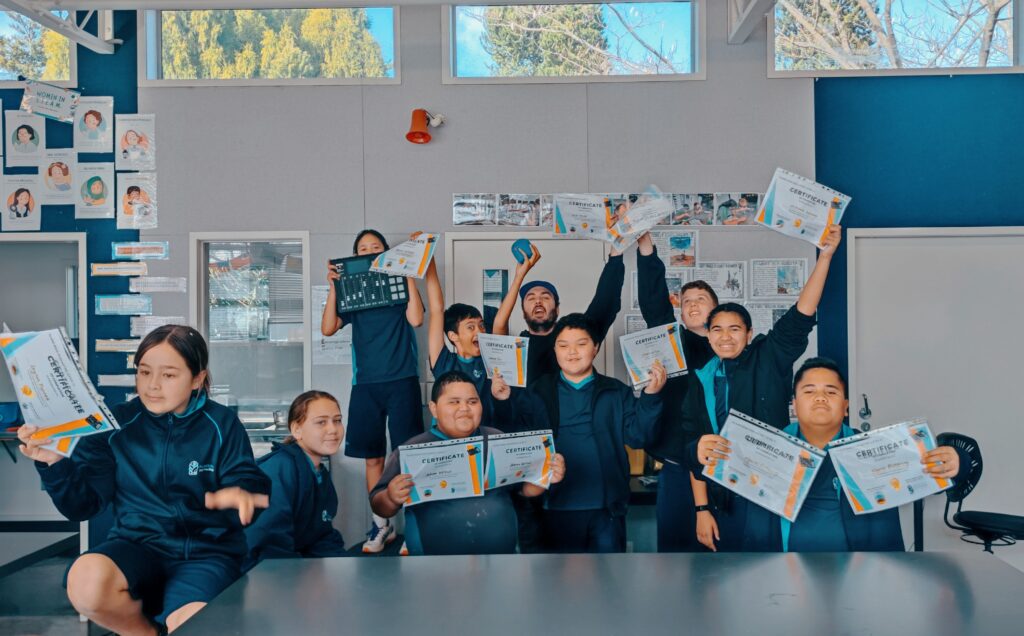 We are very much looking forward to catching up with our rangitahi at Papakura Intermediate this week.
Term 2 marked the end of what we dubbed LEVEL 2 of this year's podcast / radio program which takes place each Friday throughout the day!
LEVELS 1-2 we were in the dojo, training, gaining confidence in speaking and writing content
Absolutely thrilled that we got to present our rangitahi with their certificates at the end of last term
This term we gear up for our first boss in the world of radio in Level 3!
They are all ready to share with you their ideas, thoughts and energy for Level 3! Stay tuned as there is alot coming to Island Base Radio and beyond!