Our team here at Island Base FM are dedicated to uplifting and educating the next generation of Maori & Pacific Youth through music. We have a strong focus on finding young talent, mentoring them, producing live events and showcasing fresh talent alongside established and world-class artists to recording new tracks and featuring those live on the radio across the South Pacific. With the overall objective of creating future career pathways for music practitioners by providing accessibility and connectivity for underserved communities.
Island Base gives youth a platform through which they build their confidence, gain a sense of belonging, realise their passion and above all,
develop pride in their work. 
Skills Gained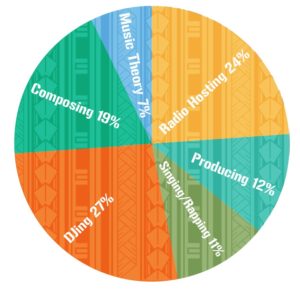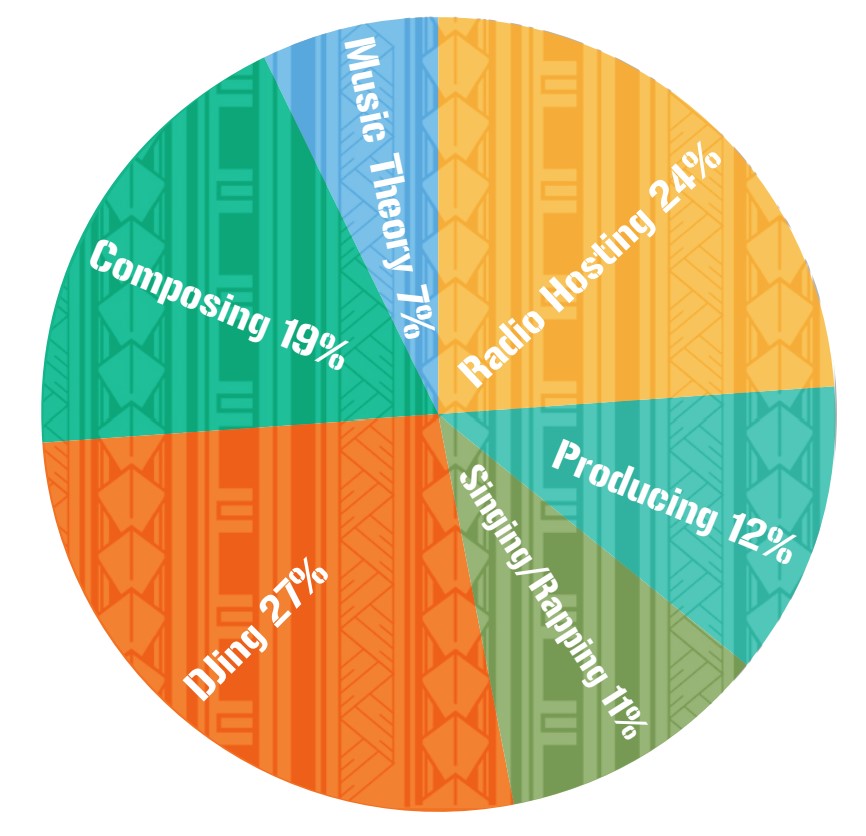 Music Genres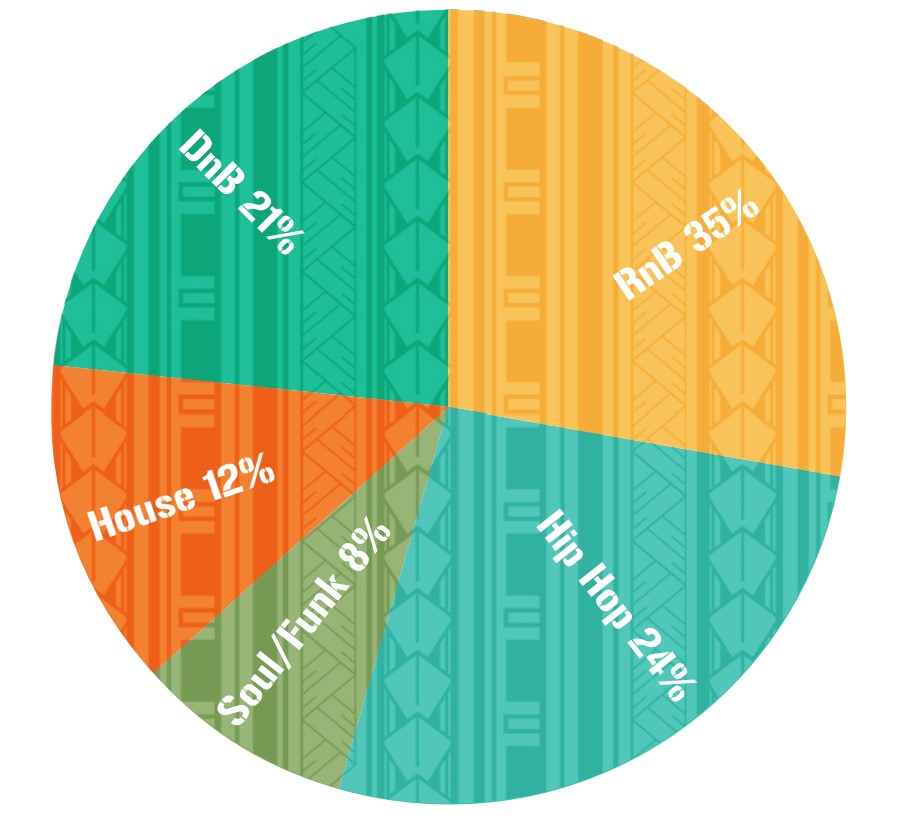 I have personally worked with Jazz and the Base team several times over the last 10 years in my role for Auckland City Council and OMAC.
Base FM & Island Base are passionate about community and understand how creative projects impact community and have been doing amazing work already in the Grey Lynn, Kingsland area and as of the last couple of years have successfully expanded heir focus to South Auckland as well where I got to work with them delivering free youth programmes at OMAC and Manurewa High School.
I'm excited about the Island Base programmes and can see clearly, how it does and will impact our creative youth beautifully and in a really strong and important way.
Gene Rivers
/
Auckland City Council Arts & Culture Leader
The Island Base youth mentoring programme is dedicated to the professional development and upskilling kaupapa - affording access to tools and resources, supporting and promoting wellbeing and resilience for promising music practitioners and promoting inclusion and diversity in the music sector.
We have had a funding relationship with Base for over a decade and have insight into their passion and dedication towards New Zealand music but specifically towards nurturing and promoting new artists and pacific communities. I would have no hesitation in recommending Island Base for the Cultural Activators Pilot.
David Ridler
/
NZ On Air Head of Music
We are all both proud and humbled when we see and experience the impact this programme has dad on our beautiful children. The pride evident in the participants' faces and the enthusiastic support evident in the audience summed up the value of this awesome opportunity given to our children.

I don't realy have the word to express how incredibly grateful I am for the change wrought in our young people thanks to the the awesome Island Base crew and this unique programme.

I simply can't speak highly enough of it.
Jacqualene Maindonald
/
Mangere Central School Principal
In the past few years Island Base has been developing and delivering music based EOTC style programmes for tamariki in Mangere and other areas. I was a part of a couple of these programmes with several small groups who then went on to record their own music, premiere it live on air and perform at a concert. All very cool and powerful stuff!
Tom Hopkins
/
Youthtown Programme Coordinator
The Youth Mentoring Programme in partnership with Island Base has had a significant impact on the students that I worked with. Students worked closely with the amazingly talented mentors at Island Base with a strong focus around developing the skills they already had in presenting and singing but what it also proved was the way in which it unlocked not only their talents but also their overall self-confidence, self-belief, self-esteem and social skills.
Denise Welsh
/
Learning Support Coordinator Papakura
I also want to thank you for being part of our students journey and giving the opportunity to attend your programme. The time you and your crew invested in them is amazing. They will treasure those moments for life. 
Aliitasi Leasuasu
/
Gateway Coordinator
Thank you for continuing this great network/partnership with our students. We at SEHC are so blessed to be part of this platform and I myself am feeling privileged also to be part of this creative space. I am willing to support this awesome programme in whatever capacity I can.
Fane Likio
/
Teacher Sir Edmund Hillary Collegiate
Rylee and I would like to thank you for today. It was an awesome experience and she is so excited about more opportunities to come through Island Base.
Me and Tasi really do appreciate being at Base FM and definitely are getting more comfortable with every next visit. I can't be more grateful for the space at Base!
Kiani
/
21 yrs Mainz student Mangere
I really liked all the beats you had in-store for me and I know how much effort you put into everything you and your team do for me.

A massive THANK YOU for your teachings and letting me participate in a one in a lifetime opportunity. I soooo appreciate you n the team!! Super grateful!
Cyprus-Li
/
17 yrs from Otara
That was the coolest experience ever! I can't believe I sound like that! Can't wait for next week's session.
Rylee
/
15 yrs from Papakura
I can come in any day. Sooner the better! Can't wait to get back to it! 
Luke Clark
/
21 yrs Mainz student Silverdale
I don't want to leave. This is my favourite time of the week. People are listening to me here and I feel 129% more confident.
Destiny
/
11 yrs from Mangere