Island Base has pioneered a brand new programme in Aotearoa to serve up and coming musicians with one on one mentoring to fast track their careers.
MASTER CLASS caters to those who are at various stages of producing their own music and offers guidance with song writing, recording, production, media training, and also how to navigate the business side of the industry.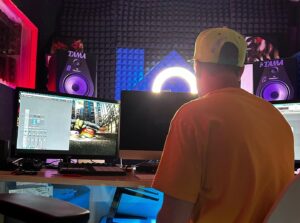 Our MASTER CLASS mentors (in no particular order) are:
Award winning hip hop artist Poetik
Nanai Viellani Lale Peteru of legendary Samoan group Punialava'a
Champion DJ Elton James aka Scizzorhands
Hip Hop icon Tha Feelstyle
Soul sister Sandy Mills
Award winning 'The Good Mood' guy Rei!
Futuristic Maori music producer Huia
Pacific Soul and RnB artist Sam V
The unapologetic Pati AF
Critically acclaimed beat-maker and songwriter Sola Rosa
The very talented Aiden Fine
Last but definitely not least PR guru Bev Adair!
Our first successful applicants who will be learning and jamming with our mentors are:
Ash Harris (Singer, Musician, producer), Amua Te Maioha/ Kumbaya (Rapper, singer, producer),  Brianna Rackham/Bree Rose (Singer, songwriter, guitarist), Chryzler Carter (Rapper), Danny Do (Beatmaker producer), Kyla Greening (Singer/songwriter, instrumentalist), Nathan Grey (Producer, song writer, instrumentalist) Samir Loumachi/MC Decktrik (Beatmaker/ Rapper),  Kaitlyn Watene (Singer/Musician), Destry Ryder Motu/Dez Rydah (Rapper), and Lisa Grace Hawkins (Singer/Songwriter).
Their individual styles cover a range of music about the size of the grand canyon – from Garage to Gospel and Hip Hop to Country and Western.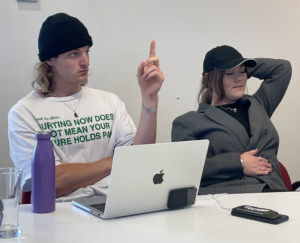 Ash Harris says "It can be confusing to know how I can generate income from my creative works and how this is split between myself and other collaborators. I now have a strong grasp on the importance of understanding the complexities of royalties and how they are generated, such that I can build a sustainable career as a music producer and artist".
Stay tuned for more updates on this brand new IslandBase programme… Master Class is in session y'all!
Thanks to our programme partners SkyCity Community Trust, Beatspun, Nui FM, and Auckland Council.