Eight mentors have been paired with eleven outstanding applicants to work together with the aim of upskilling, uplifting, and accelerating their music careers.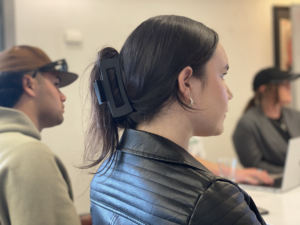 In early October IslandBase FM approached Dean Cameron, the Director of  Member Services & Distribution at Recorded Music NZ to run a bespoke seminar for our Master Class members on rights, royalties and record music of any type here in Aotearoa – and farther abroad. This informative two hour session helped our emerging and upcoming artists understand the complex and changing landscape of making money from their craft, and some of the legalities involved.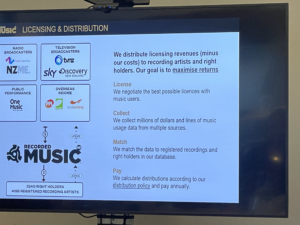 When your love is music – legal documents and accounting are not always front of mind, so this was an invaluable insight into the revenue gathering side of industry. 
Rapper/ Writer Chryzler Carter says the Recorded Music seminar was an awesome experience "My biggest takeaway from the seminar was all the knowledge about royalties, specifically that there are different types of royalties. I also learned the importance of ownership. I had a lot of questions and I got all the answers  needed to help my career progress"
Our mentors include the guru of publicity; Bev Adair, and multi award winning musicians, vocalists, DJs and producers.
 A big thank you to Dean, Recorded Music NZ and of course SkyCity Auckland Community Trust for making it all possible!
If you think you could benefit from joining our unique Master Class programme sign up here